Forestry Consultation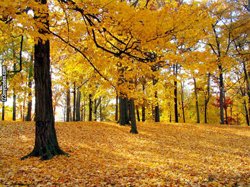 Forest/Woodlot Management Services
ATS is affiliated with Niche Forestry, a forest management consulting business operated by Lloyd Staats. Lloyd is certified as an Approved Forester in New Jersey and as a Cooperating Forester in New York. Possessing more than 25 years of training (Rutgers/Cook College and Continuing Education courses) and experience, Lloyd provides comprehensive forest managment services.
Forest Management
Forestland owners interested in managing their woodlot for any number of goals (e.g., wildlife habitat, timber harvests, recreational opportunities, or just maintaining a healthy forest) should have a Forest Management Plan (aka, Woodlot Management Plan or Forest Stewardship Plan) to guide them for achieving their objectives.
When management objectives include timber removal that is commercially viable, then landowners can also generate income from the sale of wood products. Typical services in this regard are tree marking and timber sale administration.
Property Tax reduction (for forestland owners with qualifying acreage)
New Jersey: (a minimum of 5 acres of woodland, required)
New York: (a minimum of 50 acres of woodland, required)
After having a Forest Management Plan developed, NY landowners can apply for property tax reductions (up to 80%) under the Real Property Forest Tax Law 480-a program. Check the NY DEC website for more information at:
http://www.dec.ny.gov/lands/5236.html
.
Contact Lloyd Staats via phone or email at:
(518) 962-2688 and mailto:staats@westelcom.com