Tree Inspection New Jersey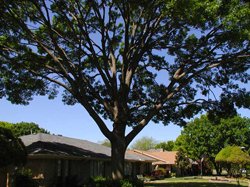 Evaluating trees on a regular basis is invaluable when it comes to avoiding the loss of a tree that has become cherished by your family and a certifiable asset to your property. Stopping a tree's problem before it starts is much more cost effective and less time consuming than the process of tree removal and replacement.
Timely Tree Inspections...
Timely tree inspections by an arborist call attention to any changes in a tree's health and allow for early, holistic preventative measures. Trunk decay, crown die back, discoloration, changes in growth pattern, insect infestation, the presence of mushrooms, cracks and dead wood all indicate certain abnormalities in a tree's vitality. If you have any concerns or questions as to your treeís health please contact us. A short, free consultation with one of our highly trained arborists can often set your mind at ease.